Bron
FMO
FMO has become an official Signatory of the UN Principles for Responsible Banking – a single framework for a sustainable banking industry developed through an innovative partnership between banks worldwide and United Nations Environment's Finance Initiative. 
The Principles for Responsible Banking set out the banking industry's role and responsibility in shaping a sustainable future and in aligning the banking sector with the objectives of the UN Sustainable Development Goals and the 2015 Paris Climate Agreement. They also, importantly, enable a bank to embed sustainability across all its business areas, and to identify where it has the potential to make the most impact in its contributions to a sustainable world. They also position a bank to leverage new business opportunities with the emergence of the sustainable development economy.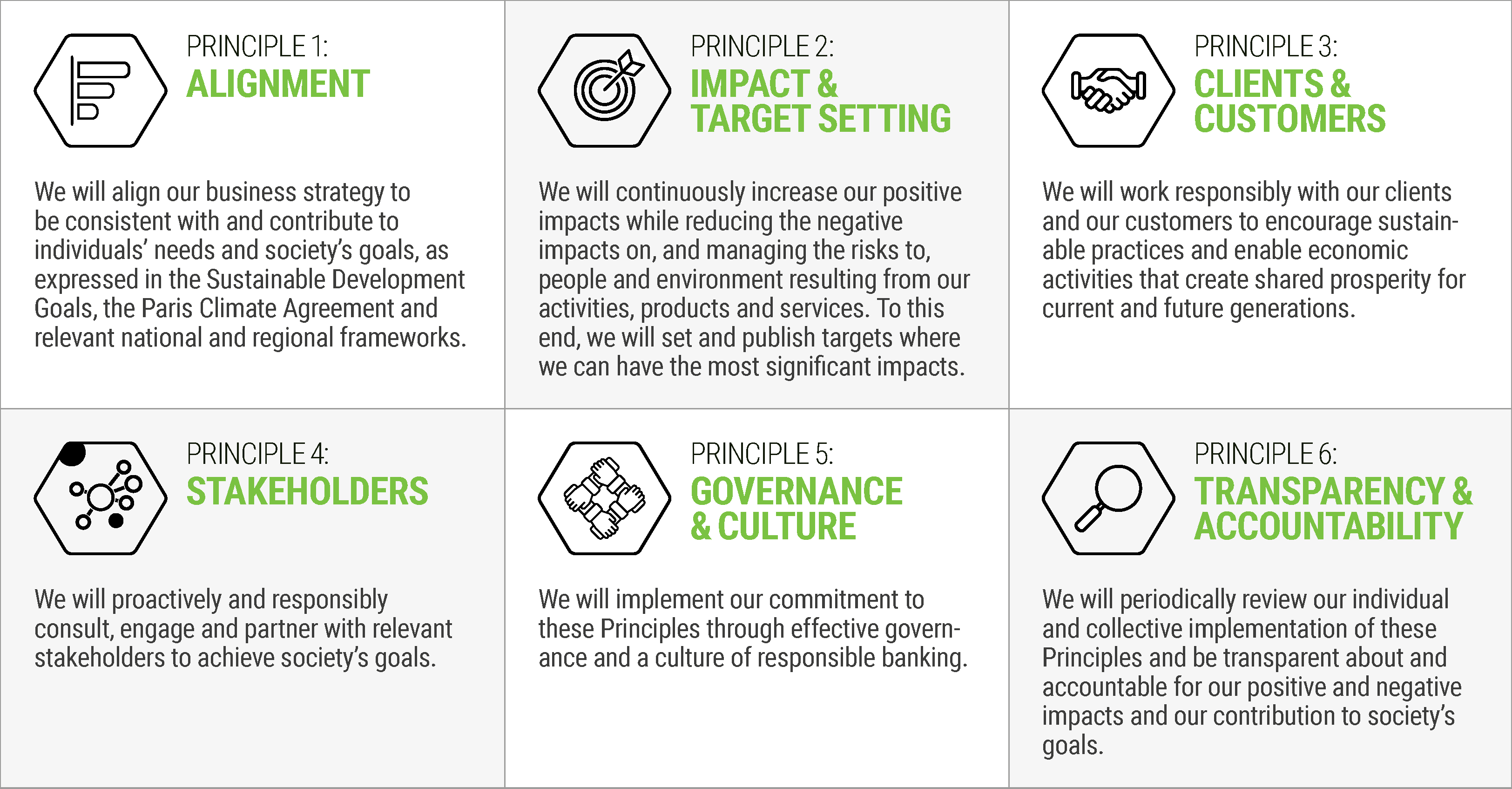 With this signing FMO complements the set of principles which guide our responsible investment activities. Similarly, FMO has been a signatory to the UN Principles for Responsible Investment since 2011. Together, these sets reflect the holistic view on Environmental, Social and Governance impact that FMO embraces, both as a bank and asset manager.
Linda Broekhuizen, CEO a.i. of FMO: "We know that with the challenges we face today, collaboration is essential. FMO commits to the UNEP FI Principles for Responsible Banking  because we believe they provide a crucial platform to engage and collaborate with our peers and customers on the common goal of sustainability and a meaningful contribution towards the SDGs."
More information about the Principles for Responsible Banking available here: www.unepfi.org/responsiblebanking